LOCATION:
HOME
> introduction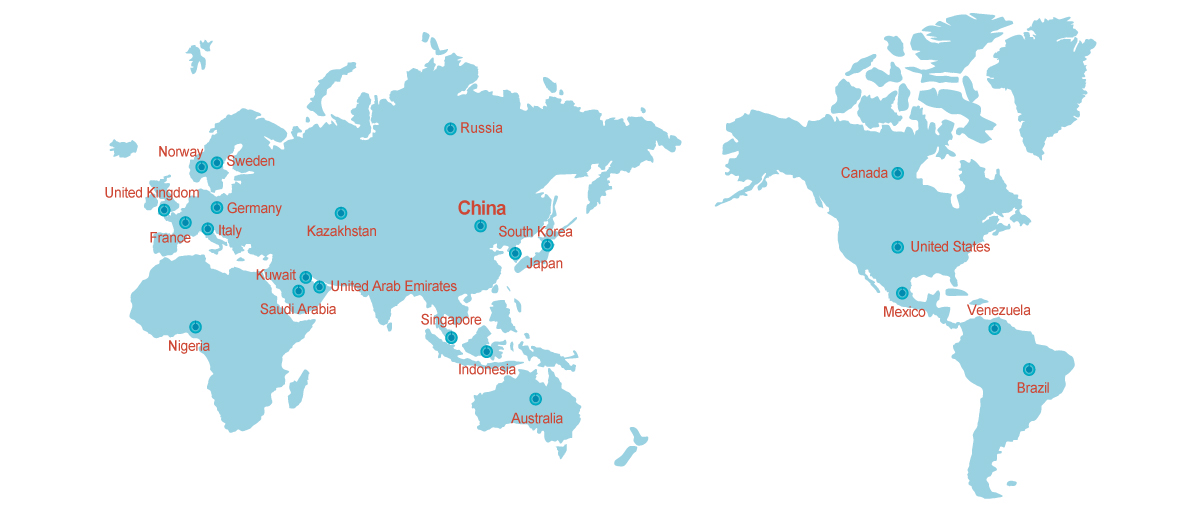 General Information
Xinjiang lies in hinterland of the Eurasian continent and adjourns countries in central Asia, south and west Asia, connects two large markets with 1.3 billion people, and functions as a key gate and base for China's opening up. In view of the guidance of CPC, Xinjiang has gradually become an important base for large-scale oil and gas production, oil refining and chemical development, oil reserves and engineering and technical services in China.
Oil & gas industry has not only been a pillar industry in Xinjiang, but arguably it is unparalleled in national energy security and supporting the BRI constructions. Since the three central symposiums on work related to Xinjiang held in Beijing, our central government, the autonomous region and CNPC have collectively issued a series of policies and measures to promote leapfrog development and long-term stability in Xinjiang, providing a strong impetus and a favorable development environment for Xinjiang's steady development. With progressive work in aid into Xinjiang and the BRI, cippe Xinjiang embraces unprecedented business opportunities and extensive market potentials.
2023 Xinjiang International Petroleum & Petrochemical Technology and Equipment Exhibition (cippe Xinjiang) will be held on July 18-20, 2023 at Xinjiang International Convention and Exhibition Center. With an gross exhibition space of 40,000sqm, it is expected to welcome 500+ exhibitors and 50,000+ person-time visitors from home and abroad.
Connect Demand and Supply
In 2023, 20+ energy and chemical industry parks, such as Xinjiang Zhundong Economic Development Zone, Kuitun-Dushanzi Economic and Technological Development Zone, Karamay Petrochemical Park, Baicheng Heavy Chemical Industrial Park, Toksun Energy & Heavy Chemical Industry Park, Xinjiang Shanshan Chemical Park, Fukang Heavy Chemical Industrial Park, Kuqa Petrochemical Industrial Park, Ganquanbao Economic Development Zone, Wusu Chemical Park, Midong Chemical Park, Luntai Chemical Park, Yidong Industrial Park in Ili Kazak autonomous prefecture, etc.; 500+ energy and heavy chemical enterprises including Xinjiang Oilfield, Tarim Oilfield, Tuha Oilfield, CNPC Xibu Drilling Engineering Company Limited, PetroChina Urumqi PetroChemical Company, Dushanzi Petrochemical Company, Karamay Petrochemical Company, Sinopec Northwest Oilfield, PipeChina Western Pipeline Company, SPIC Xinjiang Energy and Chemical Co., Ltd., Huaneng Xinjiang Energy Co., Ltd., Huadian Xinjiang Power Co., Ltd., Datang Xinjiang Power Generation Co., Ltd., State Grid Xinjiang Electric Power Co., Ltd., Yankuang Xinjiang Energy & Chemical Co., Ltd., Zhongtai Chemical, China Energy Group Xinjiang Energy Co., Ltd., Xinjiang Yihua Chemical, Guanghui Energy, SDIC Xinjiang Luobupo Potash Co.,Ltd., KINGHO, Xinjiang Yitai Energy, SDIC Hami Energy Company, Xinjiang Tianye (Group) Co., Ltd., XINJIANG JOINWORLD, Lu'an Xinjiang Coal Chemical (Group) Co., Ltd., Henan Energy and Chemical Group Xinjiang Investment Holding Co.,Ltd., SNXON, etc.; 100+ petroleum and chemical design institutes and engineering contractors, such as CNPC China Petroleum Engineering Co., Ltd., China Petroleum Engineering & Construction Corporation, China Petroleum Pipeline Engineering Co., Ltd., PetroChina West Pipeline Co., Sinopec Engineering Incorporation, Sinopec Engineering (Group) Co., Ltd., China Tianchen Engineering Corporation, Huatai Engineering Corporation, Wuhuan Engineering Co., Ltd., Sinopec Nanjing Engineering Co., Ltd., China Chengda Engineering Co., Ltd., China Huanqiu Contracting & Engineering Corporation and others will be invited to come for business cooperation.
Exhibitions Linkage to Ensure the Quality of Professional Visitors
With more than two decades' development, the organizer, Zhenwei International Exhibition Group, has been a most specialized exhibition company with rich and profound resources in the industry. Both of its cippe Beijing, cippe Shanghai and cippe Chengdu are leading brand exhibitions. As a significant trading platform, with favorable resources, this exhibition will greatly promote the industry development.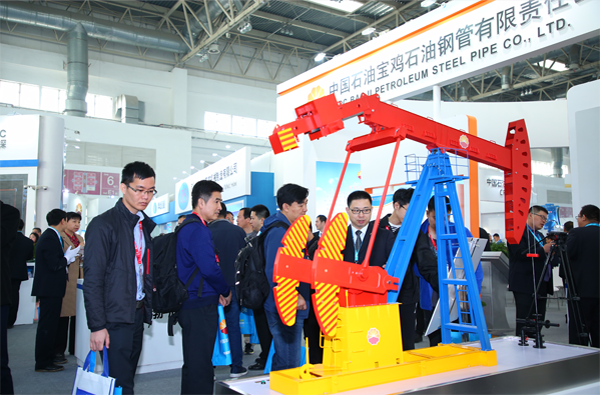 Show time: July 18-20, 2023
Venue:
Xinjiang International Convention and Exhibition Center
Sponsor:
China Petroleum and Chemical Industry Federation
China Petroleum & Petrochemical Equipment Industry Association
Explosion-Proof Electrical Apparatus Branch of China Electrical Equipment Industry Association
Organizer: Zhenwei International Exhibition Group
Beijing Zhenwei Exhibition Co., Ltd.